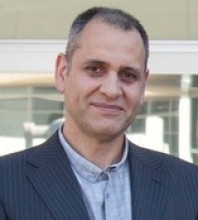 Prof. Nir Peled, MD PhD FCCP
Current position
Prof. Nir Peled, MD PhD FCCP is Pulmonologist and Thoracic Medical Oncologist. He is Head of the Thoracic Cancer Unit and Center of Precision Care at the Institute of Oncology Davidoff Cancer, Head of the Research and Detection Unit for Thoracic Malignancies at the Sheba Medical Center and Associate Professor at the Sackler Faculty of Medicine, Tel Aviv University, Israel. Prof. Peled is considered one of the best and most senior lung cancer doctors in Israel
Career
Prof. Peled graduated Medical School, as MD PhD, Cum Lauda Degree, at the Rappaport Faculty of Medicine, Technion – Israel Institute of Technology, Haifa, Israel. He completed the Internal Medicine Residency in 2003, the Residency in Pulmonary Medicine in 2007 and the Residency on Medical Oncology in 2008 at Rabin Medical Center, Tel-Aviv University, Israel. He continued his education at the University of Colorado Cancer Center as a Fogarty Fellow (Fulbright Scholar). Thereafter, he established a unit for translational studies for thoracic malignancies in Sheba Medical Center, Israel.
Research Activities and publications
Prof. Peled focuses on the translational and clinical perspectives of lung cancer. He studies specifically personalized therapy in lung cancer and biomarkers for the early detection of the disease.
He is on the Editorial Board of the Journal of Thoracic Oncology - the official journal of the International Association for the Study of Lung Cancer (IASLC), the Journal of Global Oncology – the journal of the American Society of Clinical Oncology (ASCO), Frontiers in Pharmacotherapy of Neoplastic Diseases, memo inOncology and the Austin Journal of Lung Cancer Research.
Prof. Peled has published more than 100 peer-reviewed papers and wrote several book chapters. He is reviewer for various funding societies and numerous international journals.
Committees and Advisory Boards
Prof. Peled is Chair for the Prevention, Screening and Early Detection Committee of the IASLC. He is Committee Member of The Israeli Respiratory Society - Board Exams for Pulmonary Medicine. Prof. Peled is Member of the American Association of Chest Physicians (ACCP; FCCP), the American Association for Cancer Research (AACR), the European Respiratory Society (ERS) - Thoracic Oncology Assembly, the Israeli Association for Clinical Oncology and Radiation Therapy (ISCORT), the European Society of Radiology and ASCO. Additionally Prof. Peled is on the Advisory Board for Framingham on Immuno-Oncology in Israel.