Nir Peled, MD PhD FCCP - medical director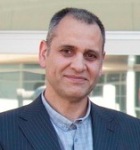 Dr. Nir Peled, is a pulmonologist and thoracic medical oncologist previously at the University of Colorado Cancer Center (UCCC), Denver, CO, USA. Dr. Peled received a MD PhD cum lauda from the Technion Institute, Haifa, Israel in 1994. He has extensive experience as a pulmonologist in Israel, including interventional pulmonology. Dr. Peled has published more than 80 peer-reviewed manuscripts, mainly in the field of lung cancer and other pulmonary diseases. He is a reviewer for numerous international journals and serves on professional committees in both Israel and USA. Dr. Peled is an active member of the ERS and the IASLC, and is also active in several professional committees and international consortiums in the field of lung disease.
Igal Gigi - manufacturing manager
Igal Gigi has vast experience leading technological and marketing projects from the inception of ideas through R&D to commercialization. His experience in initiating design and engineering projects includes characterization, decision-making, managing of technological and logistic teams, working closely with regulatory authorities and troubleshooting. Mr. Gigi graduated from the Bezalel Academy of Art and Design in Industrial Design. Prior to joining the ArchMedical team, Mr. Gigi served as CEO of a design company, Moduline, and as COO at Retail Plus and at the American company, Rolling Razor. Mr. Gigi garnered extensive experience in product research and development, marketing, and export and import activities.
Menachem Dvir - Industrial designer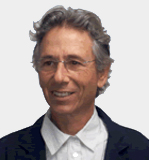 Menachem Dvir is a graduate of the Bezalel Academy of Art and Design, with a wide technical background and over 30 years of experience in product design and development. Mr. Dvir specialized in the field of medical devices. His works excel at innovation and creativity. Mr. Dvir worked throughout Europe gaining valuable industrial design experience. In recent years he has won several awards for his designs, including an award granted by designer Ron Arad for an innovative product in plastic technology. Mr. Dvir's competent and collaborative approach has contributed to the extraordinary business success of high-tech companies through added value of quality design, resulting in profitable exit of 325 M$ over recent years.
Shlomo Tzuker - mechanical design manager
Shlomo Tzuker graduated from the Bezalel Academy of Art & Design in Jerusalem in 1980. He later became a lecturer at the Academy.
Mr. Tzuker has over 20 years of experience in innovative product design, development and manufacturing. He has served as product manager and highly experienced entrepreneur, bringing a wide range of engineering and marketing skills.
He has successfully brought to market a wide range of products: fiber optic scopes for Izmel; office filing systems for Huliot Plastic Industries; a hair removal device for Remington; steam press for the Swiss manufacturer ELNA; micro-pumps for drug delivery, innovative batteries and capacitors; and a revolutionary electrical shaver manufactured by Sanyo Co, Japan (later on by Emjoi Ltd.) and the inventor of the technology for Rolling Razor and Defender Razor which are sold worldwide.
Mr. Tzuker has successfully managed several successful start-up companies. He was co-founder and manager of Product Development Ltd. with 25 employees; co-founder and manager of Scientific Innovations Ltd. (100 employees), acquired by Elan Corp., an Irish pharmaceutical company; and co-founder of ECR, which was purchased by the Japanese company AVX.
Yigal Mesika - Business consultant
25 years of product development, inventor and entrepreneur, manufacturing, R & D, mechanical engineering, business strategy, and project managing experience. He has his own product line where he is creating and selling iconic products as well as holding 28 patents worldwide.
Shlomi Ben-Joya - Project coordinator
Ten years of experience in a manufacturing/production environment. Recently was involved in a close to one billion dollar exit at a medical device company called Valtech Cardio. He has worked closely with R&D as well as engineering and manufacturing departments to develop, coordinate, facilitate QA, and implement technical training for employees on manufacturing at Pollogen, a high tech medical device company in the field of aesthetics/skin rejuvenation.